Stakeholder Strategies
Boutique strategy consultancy, committed to client success.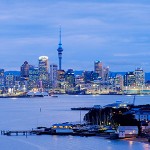 Helping commercial organisations in a wide range of industries develop strategy to gain a sustainable competitive advantage, turn around under-performing businesses, increase profit, leverage innovation to penetrate international markets, manage and respond to industry evolution and disruption, and ensure organisational effectiveness.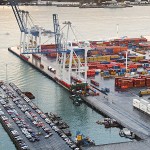 Leveraging deep expertise in economics to help government and commercial organisations understand how to increase productivity and innovation, develop strategy for overcoming growth bottlenecks, respond to changes in regulation, measure and manage performance, and capture opportunities in pricing.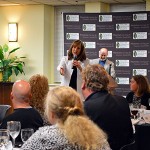 Engaging with Government, SOEs and NGOs to develop strategy that addresses social issues, identify the economic and wider benefits and costs of social interventions, improve organisational effectiveness, develop responses to high-level opportunities and threats, and facilitate long-term planning.
Guiding leaders to manage the tension between short-term growth and long-term risks, plan for and influence future scenarios, assess the future impact of environmental trends, measure the economic and other effects of environmental policy options, and understand the interactions among environmental, social and economic issues.
Case Study
Consumer Business Transformation
Our work with a leading consumer services company resulted in a doubling of EBITDA and an increase in net promoter score of 20% over 2 years.
We diagnosed the challenges facing the company, identified opportunities for improvement, developed a portfolio of initiatives and upskilled the client team to deliver them effectively. Outcomes included strengthening competitive advantage, restoring profitability and renewing growth, while maintaining morale through the transition.
"Stakeholder Strategies recently completed a piece of strategy work for our team. We were impressed with the level of thinking, the balanced opinions provided and the ability to provide clarity on an ambiguous topic. Their considered approach and efficient turn around under time pressure is something we strongly valued and due to this high level of service we hope to continue working alongside Rick and his team."
Major Corporate Ventures Team